Give your club a unique experience with the Gym Avenì label.
WHAT IS THE GYM AVENÌ LABEL?
Launched during the summer of 2019 with the aim of federating and reinforcing the proximity between OGC Nice and amateur football, the Gym Avenì programme allows all the clubs in the region to experience unique and privileged moments.
During its first season, the programme enabled more than 1,400 young people aged between 8 and 18 to have the chance to play on the Allianz Riviera pitch.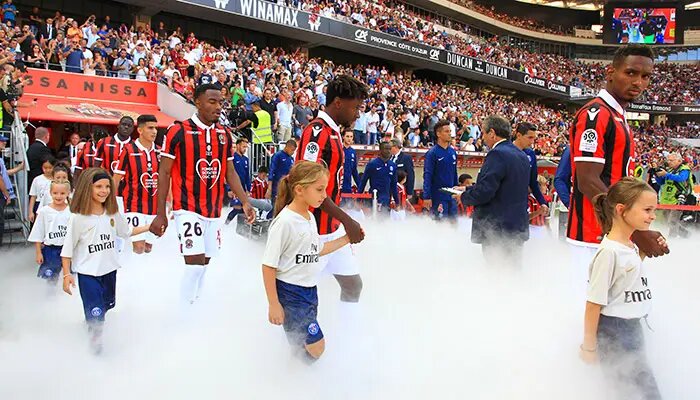 The programme includes a wide range of events throughout the season, enabling members of numerous amateur clubs to become players in a match at the Allianz Riviera.
A REAL RESOURCE CENTRE
The Gym Avenì is also the opportunity for your club to benefit from exclusive advantages and tools thanks to our programme partners.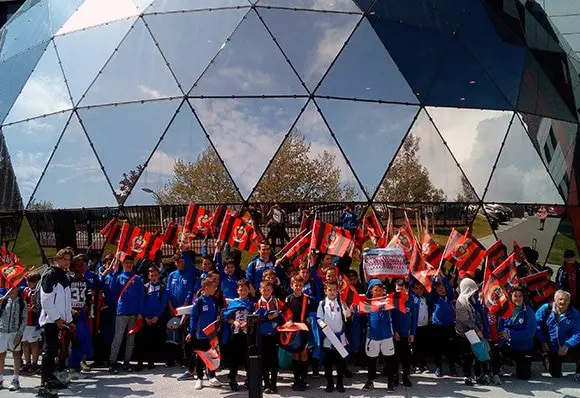 THE BENEFITS OF THE PROGRAMM
Exclusive ticketing advantages: special rates on subscriptions and the "Flex Pack".
Dedicated stand for the Gym Avenì programme, where all our member clubs meet.
Participation of members in match day activities (escort kids, pre-match protocol, half-time challenge, ball throwing).
Several moments of exchange and sharing of experiences in both the sporting and administrative sectors.
Cost savings thanks to our partners as well as a contribution to increase the visibility of the members clubs.